MYERS AUTOMOTIVE GROUP APPOINTS CYRIL LEEDER AS CHIEF EXECUTIVE OFFICER
Monday, August 27, 2018
Ottawa - Harry Mews and Robert Mews, owners of the Myers Automotive Group today announced that Cyril Leeder will be joining the Myers team as Chief Executive Officer.  In this newly created position, Cyril will oversee the operations of the Company and help develop and implement its long-term strategies.
"We are very fortunate to have Cyril join our organization", commented Harry Mews.  "Beyond being a community leader in Ottawa for so many years he will bring a unique perspective to the rapidly changing automotive retail industry".
Cyril is one of the original founders of the Ottawa Senators Hockey Club and was with the team for 27 years in various capacities including most recently as COO and President of the Club.  He has also served on numerous corporate and non-profit Boards of Directors throughout his career.
Rob Mews commented, "Our group now has 17 locations with almost 1,000 employees so the timing is right to have Cyril's expertise and background help us continue to exceed the expectations of both our customers and our employees".
We had some special guests stop by for our grand opening!
We had a great evening celebrating the grand opening of Myers Barrhaven Hyundai!
Myers Barrhaven Hyundai is the 4th Hyundai location in the Myers family of dealerships. We were lucky enough to have City of Ottawa Mayor Jim Watson, MPP Lisa Macleod, and City of Ottawa Councillor Jan Harder at the event to say a few words.
Myers has always taken a lot of pride in giving back to the community. We have always enjoyed building long-lasting relationshps with organizations that help to support our local communities. Steve Holmes VP at the Myers Automotive group presented a donation of $3,000 to the Barrhaven food cupboard who help supply family's in Barrhaven with their next meals.
Please find more information regarding the Barrhaven food cupboard here: https://barrhavenfoodcupboard.ca/index.html
Hyundai scores big with all-new Kona subcompact SUV!
Check out the all this great review of the all-new Kona, the subcompact SUV for city living: https://thechronicleherald.ca/wheelsnews/1559195-hyundai-scores-big-with-all-new-kona-subcompact-suv
Congratulations to the Smiths Falls Bears Peewee B players, coaching staff, and parents for earning their way to the semi-finals of the Chevrolet Good Deeds Cup. #gooddeedscup #GoBearsGo
We are asking for community support and to rally behind the team. Voting begins Jan 15th at 12:00AM and will end on January 28th at 11:59PM. The Bears submission of their "Good Deeds" video goes live on the Chevrolet YouTube Channel at https://youtu.be/HIwN89YbFHk
Please watch the video as much and as many times as you wish and please share with everyone you know!
Please remember to only watch the Smiths Falls Bears Peewee B as viewing other team's video submissions also counts as a vote against us! Thank you for your support in bringing home the CUP!
Do You Know About The Girls And Boys Club? If Not, Watch Our Video Below To Find Out About The Amazing Work They Do For Kids In Our Community!
---
Myers Hyundai Bells Corners House Hunt 2017
Myers Hyundai in Bells Corners is happy to be the title sponsor of the 2017 House Hunt! This fun event will be taking place Saturday May 13th, so register soon if you are interested in taking part!
What is the House Hunt?
The House Hunt event was founded by Colleen Lyle, a real estate broker, and Sue Hameed, a mortgage broker. In their line of work, they realized a lot of people could afford to pay a mortgage on a house, however they struggled to come up with the down payment to purchase a home. The women decided to start the House Hunt as a fun way for teams of two to participate in a scavenger hunt with the winning team receiving $15,000 to use towards a down payment on a new home!
The Myers Hyundai Bells Corners House Hunt 2017 will be taking place at the Kanata Centrum. The scavenger hunt will take place through the centrum with teams competing on foot.
For more event details, or to find out how to register, click here!
---
Remembering Sandy Ruckstuhl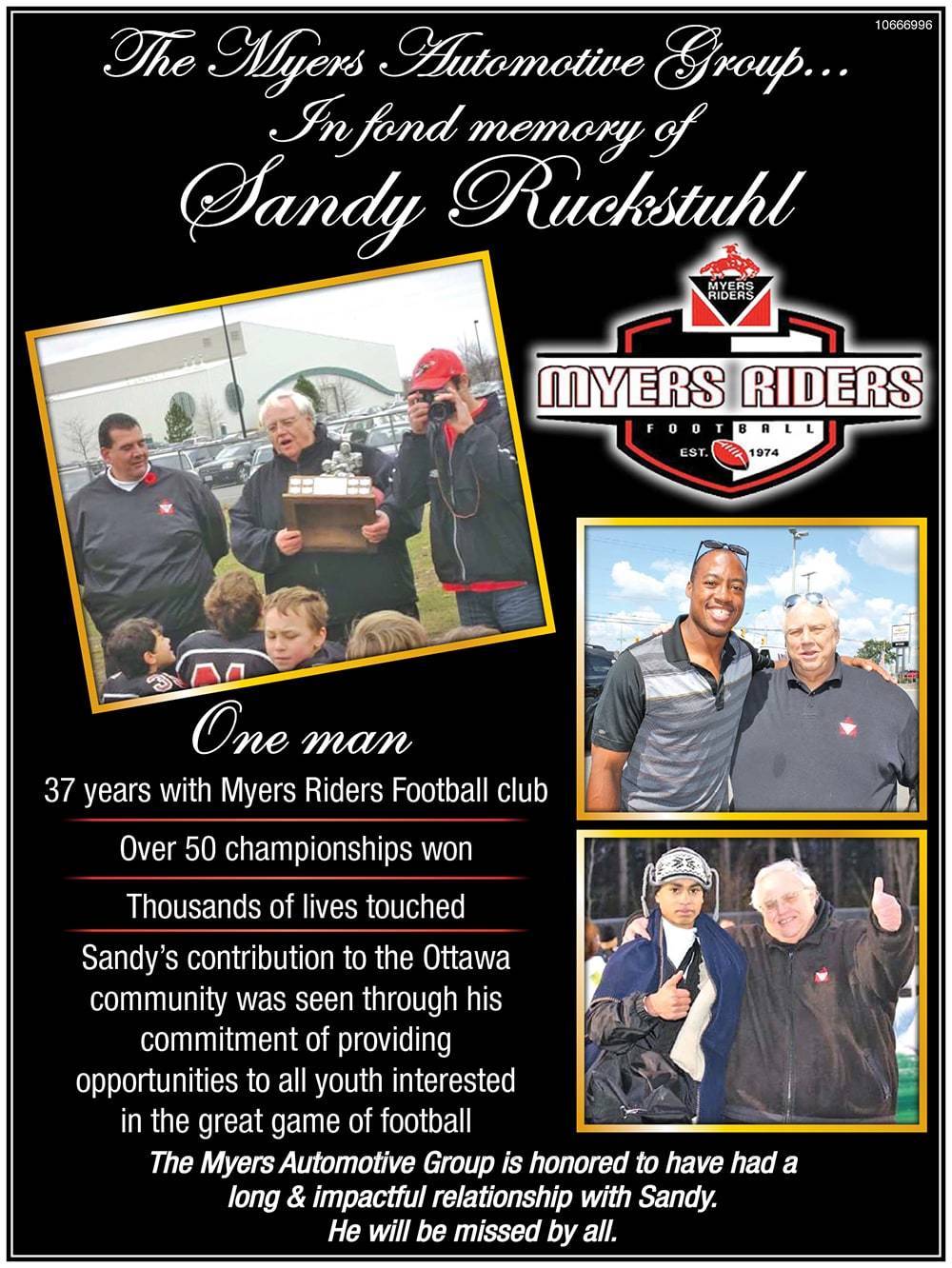 ---
Explore The 2017 Hyundai Elantra Gls With Myers Hyundai In Bells Corners!
View Our Full New 2017 Hyundai Elantra Inventory
---
Support The Myers Automotive Acute Care Of The Elderly (Ace) Unit This Giving Tuesday - November 29Th
Each year Black Friday and Cyber Monday help the economy. Now there's a new day after Cyber Monday called Giving Tuesday, where instead of getting, you have the opportunity to join a movement dedicated to giving back!
Giving Tuesday is a movement that began in Canada with the hopes of helping important causes in their fundraising efforts. Our good friends at the Queensway Carleton Hospital are Giving Tuesday participants this year on Tuesday November 29th, and are looking for donations to help complete the community support needed for the new Myers Automotive Acute Care of the Elderly (ACE) Unit at the hospital. We are so happy to see the Myers Automotive ACE Unit opening and preparing to begin accepting patients this November and hope you will help this important unit which will help many patients who need the specialized care the unit provides.
Visit givingtuesday.qchfoundation.ca and make your gift this Giving Tuesday.
For more information on the Myers Automotive ACE Unit, read the article on the unit below.
---
The Myers Automotive Acute Care Of The Elderly (Ace) Unit Opens At Queensway Carleton Hospital
The new Myers Automotive Acute Care of the Elderly (ACE) Unit at the Queensway Carleton Hospital recently celebrated the official opening and is preparing to start taking patients soon. As the Myers Automotive Group donated $1 million towards the ACE unit, a few members from the Myers group and Mews family, including Mr. Hank Mews and son Mr. Robert Mews (Executive VP of The Myers Automotive Group) were on hand at the grand opening ceremony which was timed to a visit from Ontario Premier Kathleen Wynne, and Infrastructure Minister and local MPP, Bob Chiarelli.
The Mews family and the Myers Automotive Group have always felt it is important to give back to the Ottawa-area community and are happy to have made this contribution to the Queensway Carleton Hospital, where Mr. Hank Mews has previously sat on the hospital board. We look forward to seeing how this new unit helps the Ottawa-area community members in need of this specialised care.
Below you will find an article written by the Queensway Carleton Hospital on the new Myers Automotive Acute Care of the Elderly (ACE) Unit.
---
Supporting The Cheo Foundation One Tire At A Time!
The Myers Automotive Group recently donated $5,325.00 to the CHEO Foundation. The fundraising efforts came from our Winter 2015-2016 tire event, during which one dollar from each tire sold was donated. We are happy to have been able to help support the CHEO Foundation once again!
---
Support The CHEO Foundation!
Myers Automotive Group is happy to present a $5000 donation to CHEO! Here is Bob Rintoul, General Manager at Myers Cadillac Chev Buick GMC, presenting the cheque with the famous CHEO bear!
---
J.D. Power Initial Quality Study
J.D. Power recently put out its Initial Quality study showing the top recognized brands in the automotive industry this year. The survey that was conducted asked 84,000 people any problems they may have encountered during the first 90 days of owning or leasing their new vehicle. As one of the highest rated vehicles compared to industry standard, Hyundai ranked as 4th overall, behind only Porshe, Jaguar and Kia.
"This is a clear shift in the quality landscape," said Renee Stephens, vice president of U.S. automotive quality at J.D. Power. "For so long, Japanese brands have been viewed by many as the gold standard in vehicle quality. While the Japanese automakers continue to make improvements, we're seeing other brands -- most notably Korean makes -- accelerating the rate of improvement."
As far as individual models go, General Motors Chevrolet vehicles tie with three other manufacturers, Hyundai, Volkswagen and Nissan as high ranked in overall satisfaction according to the survey results. Top placing models rankings include:
Chevrolet Spark - Best City Car
Chevrolet Malibu - Best Midsize Car
Hyundai Accent - Best Small Car
Chevrolet Sonic - Top Three Small Car
Chevrolet Camaro - Top Midsize Sporty Car
Infiniti Q70 - Top Three Midsize Premium Car
Nissan Sentra - Best Compact Car
Hyundai Elantra - Top Three Compact Car
Volkswagen Eos - Top Compact Sporty Car
Chevrolet Impala - Top Three Large Car
Hyundai Tucson - Best Small SUV
Buick Encore - Top Three Small SUV
Chevrolet Equinox - Best Compact SUV
GMC Terrain - Top Three Compact SUV
Infiniti QX50 - Top Three Compact Premium SUV
Hyundai Santa Fe - Top Three Midsize SUV
Chevrolet Traverse - Top Three Midsize SUV
Infiniti QX70 - Best Midsize Premium SUV
Nissan Frontier - Top Midsize Pickup
Nissan Quest - Best Minivan
Chevrolet Tahoe - Top Three Large SUV
Infiniti QX80 - Best Large Premium SUV
Chevrolet Silverado LD - Best Large Light Duty Pickup
Chevrolet Silverado HD - Top Large Heavy Duty Pickup
Read More on this study at the J.D. Power website here.
---
Myers Hyundai Bells Corners Virtual Tour
Visit our dealership in the comfort of your home with our virtual tour! You will be able to take a tour of our showroom, service drive, service bays, and parts deparment.
---
Hyundai's "Competition" Strikes Again!
"The competition" from the popular Hyundai advertisements and commercials recently caught up with Myers' own Steve Holmes. Fortunately nobody was hurt, although the competition still does not know just how Hyundai does what they do!
Congratulations to our Parts Manager!
We would like to congratulate Terry Maidment for earning the Elite Parts Manager Award from Hyundai Canada, the only parts manager in the area to receive this title! He was presented his award by Richard Vinette from Hyundai Canada.
Thank you Terry for your hard work and dedication!
---
Our Winter Tire Winner!
Congratulations Allison on winning our "Win your tires" contest!!!
Enjoy a safe ride this winter!
We would like to thank everyone for participating and making our winter tire event a success once again this year!
---
West End Food Truck Rally
Myers Hyundai is proud to have participated in this year's West End Food Truck Rally in Ottawa, Ontario. Hosted on August 15th at Christ Church Bells Corners, 3861 old Richmond road, the event drew a crowd of over 3500 visitors and over 4000 non perishable food donations.
All proceeds from the event went to the FAMSAC emergency food cupboard. Besides the success of the food donations alone, the event also raised more than $6700.00 in cash donations as well that can be used to purchase highly needed items such as cereal, juice boxes, canned fruits and vegetables, and granola bars.
FAMSAC is an emergency assist program that runs in West Nepean and run by entirely volunteers, it provides emergency assistance to families in Bells Corners, Crystal Beach, Bayshore, Craig Henry, Manordale and Trend village. The program currently provides 60-80 hampers each month to families, but during December special Christmas hampers are delivered to about 200 homes.
Find out more information on how you can help out FAMSAC year round at their website. https://www.famsac.ca/
---
The Second Annual West End Food Truck Rally
Myers Bells Corners Hyundai is happy to share that we will be sponsoring the Second Annual West End Food Truck Rally! This event, which services up delicious food and raises funds for a great cause, will be taking place on Saturday August 13, 2016 from 11am-7pm at Christ Church Bells Corners (3861 Old Richmond Road)! Proceeds from this event with go to support the FAMSAC emergency food cupboard. Non-perishable food donations may also be brought to the event, and would be greatly appreciated.
Find out more information on how you can help out FAMSAC year round at their website https://famsac.ca/
2015 was the first year for the West End Food Truck Rally and the event was very successful and helped a lot of individuals through FAMSAC. Last years event brought a crowd of more than 3500 visitors with more than 4000 non-perishable food donations and over $6,700 in cash donations collected.
We hope this event supporting an important cause will be just as successful as last year, if not more, and hope to see many new faces joining in the fun!
---
Canadian Premiere All-New Hyundai IONIQ
Forget everything you ever thought about hybrid and electric cars.. Depending on how you drive, how far, and how often, each IONIQ has its electrifying advantages. Once you get to know them, it'll be easy to decide which one is right for you.
Find out more about the All-New Hyundai IONIQ here!
---
Donations And Volunteers Needed!
A skate drive and free skating lessons are being held for the newly arrived Syrian refugees in the Ottawa area and organizers are asking the public for volunteers and donations to help make this event a huge success. Donations of new or used skates, as well as new outdoor socks for inside skates, and any other skating equipment (helmets, knee pads, skate guards, etc) can be dropped off at any Myers location
(Click Here to find your closest Myers location).
Organizers are asking for volunteers to help with skate fitting, skating instruction, and sorting (to sort skate donations by size the Friday - January 29th and February 5th - before the two weekends for distribution and the lessons)
Location for volunteers is Cafe 111 at 111 Lisgar St., inside Ottawa City Hall. That is where the sorting will take place donations can also be dropped off there Friday January 29th from 4-7pm, Friday February 5th from 4-7pm or on either Saturday and or Sunday of the event between 9-4
Distribution and Lesson Dates:
Saturday January 30th, 2016
Sunday January 31st, 2016
Saturday February 6th, 2016
Sunday February 7th, 2016

---
Our Winner For The $100,000 Giveaway
Congratulations to Antoinetta on winning $11,111.00 from Myers Hyundai in Bells Corners as part of the Myers $100,000 Giveaway!! Thank you to everyone who participated!
---
We Are Proud To Announce That The Myers Automotive Group Has Donated $1,000,000 To The Queensway Carleton Hospital!
The Queensway Carleton Hospital Foundation has announced the donation to the Acute Care of Elderly Unit, which will be named the Myers Automotive Acute Care of the Elderly Unit.
First of its kind in Eastern Ontario, the ACE Unit is expected to open in 2016 and contain 34 beds to better attend the needs of the growing elderly community in the greater Ottawa area. Currently, the population in Ottawa consists of about 14% of residents being over the age of 65. This is expected to increase by 3.5% per year over the next 20 years.
This new expansion in the Ottawa medical industry will give focused care to our senior community members, giving them the service they need for shorter hospital stays and the ability to stay local for more specialized treatments.
See the full article from the Ottawa Citizen here
---
Myers Engine/Transmission for LIFE!
We are happy to introduce the Myers exclusive NO CHARGE Engine/Transmission for life program, at each of our 8 locations across Ottawa!
All new and used vehicle purchases are eligible, and is valid for as long as you own the vehicle.
Regular servicing must to be done at a Myers dealership.
---
Proud Supporters Of The CN Cycle For CHEO
Myers Hyundai is a proud supporter of the CN Cycle for CHEO. This fun non-competitive event held on May 3rd, 2015 offers a wide range of cycling (15K, 35K, 70K) and walking (2K, 5K) routes for people of all ages and abilities.
During the event the urban cycling routes will be closed to vehicle traffic to give an excellent oppourtunity for a scenic route through Ottawa. This is a great activity that includes a great tour of the scenic Sir John A. Macdonald and Aviation Parkways as well as the UNESCO World Heritage Site Rideau Canal with its renowned NCC tulip beds.
This years event held on May 3rd with a starting point at the Canadian War Museum succeeded raising over $940,000.00! Almost an entire $200,000.00 above the initial goal.
Next years event is being held on May 1st, 2016. Learn how to participate in this Ottawa region event at www.cncycle.ca.
---
WSP Sens Alumni & NHL Celebrity Cup
Myers Automotive Group is proud to have been a part of this year's WSP Sens Alumni & NHL Celebrity Cup tournament that took place on March 28th.
This event raised more than $100,000 for the Ottawa Senators Foundation in support of children and youth in our community.
For more information on the Sens Foundation, visit www.sensfoundation.com
Congratulations to all participating teams!
---
Hockey Day In Ward Nine!
Myers would like to congratulate the Paramount Power team for coming out as champions this year at hockey day in ward nine, located at the Trend-Arlington rink. For the third time this team has come out on top, this year after winning a close game in the finals (8-6) against the Raiders.
Held this year on February 8, 2014 and hosted by the Knoxdale-Merivale Council of Community Associations or KMC, the hockey tournament had great weather and amazing participation throughout the event. After its fourth year running the tournament, the event hopes to attract new players in the following years, and encourage tournament veterans to continue coming back in the future. Myers is proud to have been able to support the community event.
---
Fifty Five Plus Magazine Article On The Myers Acute Care Of The Elderly Unit
Click here to read Fifty Five Plus' e-magazine